TAKE SIMPLE STEPS TO STAY SECURE!
Threats to technology and confidential data from phishing scams, website spoofing, ransomware and malware are becoming more and more common. Ninety-five percent of security breaches are due to human error, so it's imperative to know the signs of a potential scam and then to take the proper steps to protect ourselves. Here are a few simple steps everyone can take.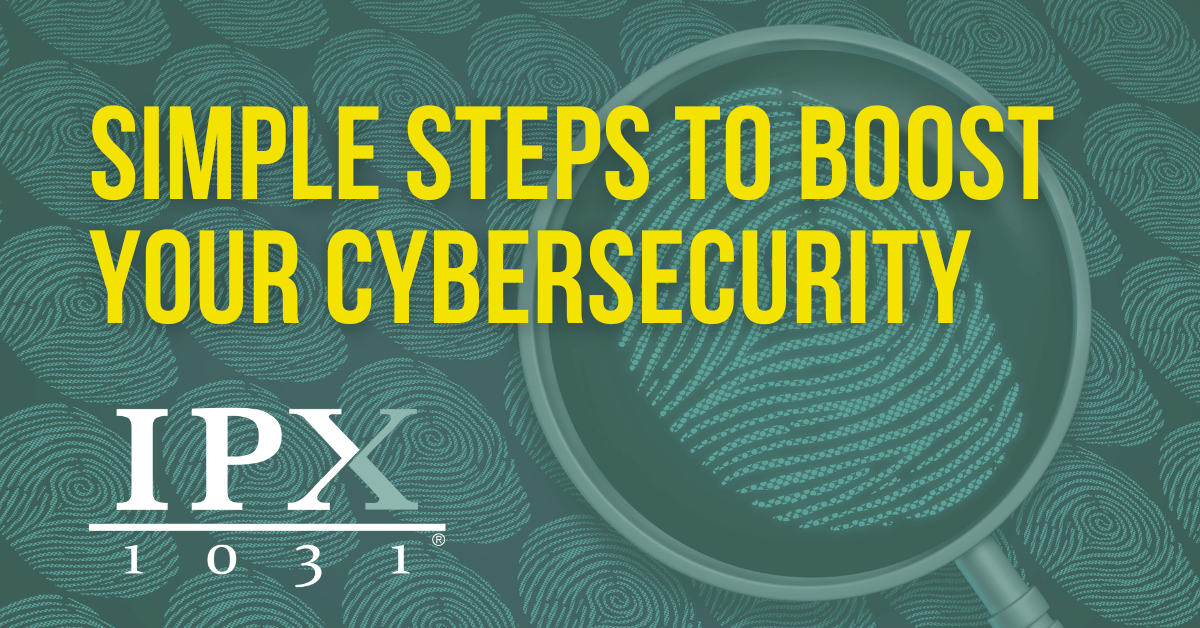 Think Before You Click
Strength in Passwords
More Than a Password – Enable Multi-factor Authentication
Always Stay Updated
---
Think Before You Click
Phishing remains one of the most popular tactics among cybercriminals today with scammers disguising a text, call, or email as an important message coming from a trustworthy source. Be on the lookout for red flags like typos and poor grammar, and requests for sensitive information. When in doubt, don't click, don't reply, don't respond.
Strength in Passwords
The best passwords are long, unique, and randomly generated, however many people tend to use simple, easy to remember passwords and repeat the same password on all their accounts. Consider using password managers to generate and remember different, complex passwords for each of your accounts. Change your password regularly and use the password manager to store all your unique passwords in one place.
More Than a Password – Enable Multi-factor Authentication
Enabling multi-factor authentication (MFA), a second set of verifying information such as a cell phone number or email address, is a quick and painless process that makes you significantly less likely to get hacked. According to Microsoft, enabling multi-factor authentication is 99.9% effective in preventing breaches.
Always Stay Updated
Keep your devices, applications and operating systems on your phones, tables and computers up to date with the most recent versions. Updates are incredibly important in helping address vulnerabilities and fine-tuning cybersecurity measures. If you see a software update notification, act promptly. Better yet, turn on automatic updates.
---
For more information about cybersecurity, please visit https://www.cisa.gov/national-cyber-security-awareness-month
---
IPX1031. The best choice for your 1031. 
IPX1031 is the largest and one of the oldest Qualified Intermediaries in the United States. As a wholly owned subsidiary of Fidelity National Financial (NYSE:FNF), a Fortune 300 company, IPX1031 provides industry leading security for your exchange funds as well as considerable expertise and experience in facilitating all types of 1031 Exchanges. Taxpayers' funds are held in segregated accounts using the Exchanger's taxpayer identification number. Our nationwide staff, which includes industry experts, veteran attorneys and accountants, are available to help you and your legal and tax advisors.
For more information read:
Capital Gains Estimator
What is a 1031 Exchange?
IPX1031 Knowledge Center