IPX1031 Celebrates Another Best Overall 1031 Acknowledgement
CHICAGO, IL (September 28, 2023) — Investment Property Exchange Services, Inc. (IPX1031), the national leader for 1031 Qualified Intermediary services, once again has been named Best Overall 1031 Exchange company by Fit Small Business for 2023.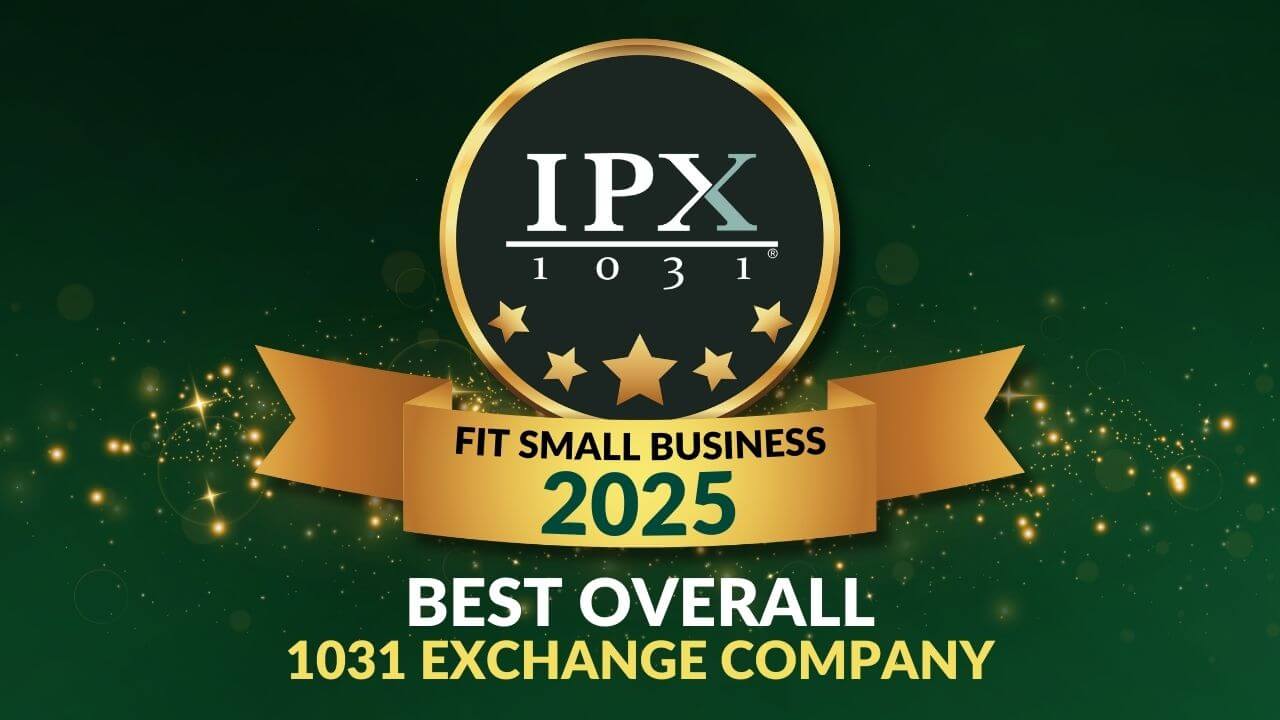 IPX1031 provides nationwide Qualified Intermediary services for all types of 1031 Exchanges including delayed, simultaneous, reverse, and improvement transactions.  Their dedicated team of attorneys, accountants, Certified Exchange Specialists (CES) and industry experts handle exchanges ranging from single family rentals to complex commercial/industrial type properties.
"At IPX1031, our incredible team continues to serve our clients and partners with excellence, and this recognition highlights our ongoing commitment to provide the best experience for our customers," said IPX1031 President, John Wunderlich.
IPX1031 has been named Best 1031 Exchange Company for multiple years by several rating agencies including Investopedia, The Balance, Awning, ROI Advisors and Inside 1031.
Wunderlich further stated that, "These are quite the achievements that give us public recognition for the things we do exceptionally well – every day.  Our IPX1031 team very much deserves and appreciates the recognition."
To find out more about IPX1031, click here.
About IPX1031
Investment Property Exchange Services, Inc. (IPX1031) is the largest and one of the oldest Qualified Intermediaries in the United States. As a wholly owned subsidiary of Fidelity National Financial (NYSE: FNF), a Fortune 500 company, IPX1031 provides industry leading security for exchange funds as well as expertise and experience in facilitating all types of 1031 Exchanges.  IPX1031's nationwide staff, which includes industry experts, veteran attorneys and accountants, are available to provide answers and guidance to clients and their legal and tax advisors.  For more information about IPX1031 visit www.ipx1031.com.  
For more information, contact:  
Cindi Marinez, VP, Marketing
cindi.marinez@ipx1031.com