Mark Bullock, Esq.
Regional Attorney Manager, Mountain Region
Senior Vice President / Regional Attorney Manager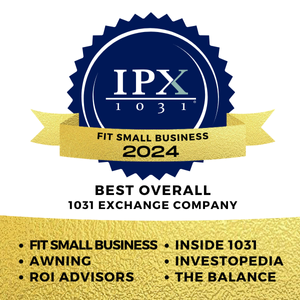 Mark Bullock is Regional Attorney Manager of IPX1031 Mountain Region.  Mark is an attorney with 20 years of professional experience, including 16 years in the 1031 Exchange industry. As an expert of 1031 rules and 1031 regulations, Mark has served in multiple management capacities in the 1031 Exchange industry, and also enjoys working directly with clients on their 1031 Exchange transactions. His expertise includes Simultaneous, Delayed, Reverse and Improvement Exchanges. Prior to joining IPX1031, Mark was manager and legal counsel in for a national 1031 intermediary, and also managed the company's national Reverse Exchange group.
IPX1031 Exchange Seminars
IPX1031 provides seminars for continuing education credits as well as custom and personalized seminars. To find out about a seminar nearest you, or to schedule a seminar for your office, please contact me.
Frequently Asked Questions
How does a 1031 Exchange work?
Exchange pitfalls. What should I be aware of?
Send me more info on:
Let me know what you are looking for
Mark Bullock & IPX1031 are a winning combination.
See how we're different and why.
With coverage through Colorado, Utah, Wyoming, Montana and Idaho and an office near Salt Lake City, IPX1031, the nation's largest exchange facilitator and accommodator, provides industry leading exchange services including guidance, expertise, security and key information on 1031 Exchange rules, regulations and strategy. IPX1031 Exchange experts offer you customized solutions to defer capital gains tax and maximize equity in your 1031 like kind investment property.
Full Service Qualified Intermediary
Superior Customer Service
Owned by Fidelity National Financial (NYSE: FNF)
$100M Fidelity Bond & $30M E&O Insurance
$50M Written Performance Guaranty
Attorneys & Certified Exchange Specialists (CES®)
Let's talk about your specific needs
Customized solutions for your investment and business goals.
Why a 1031 is right for me or for my client
deferring taxes (up to 35 to 40% of the gain)
portfolio diversification
greater appreciation potential
freedom from joint ownership
estate planning for heirs